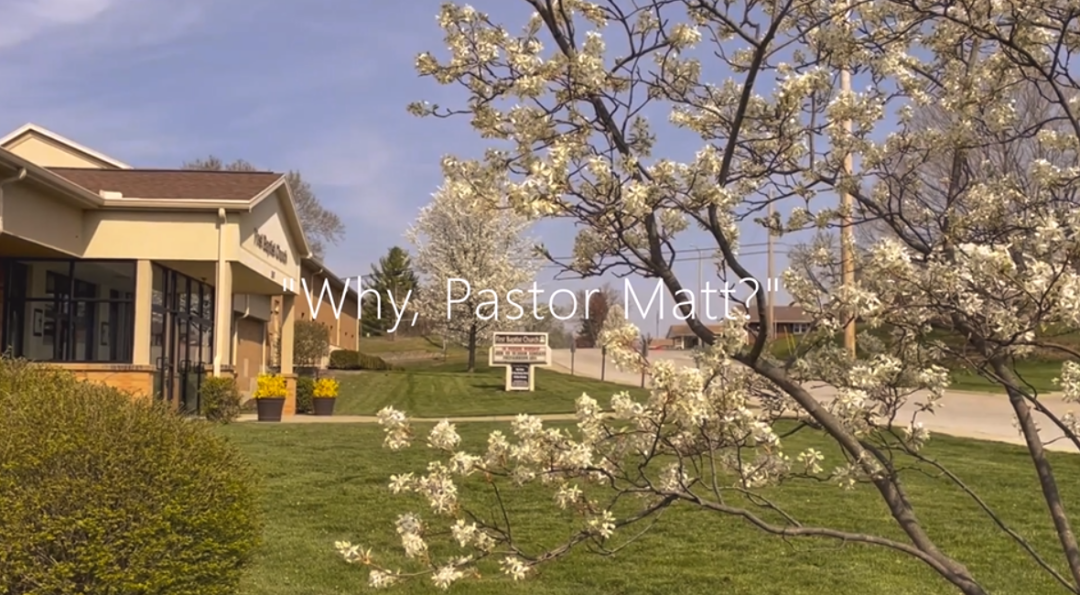 Another great question! Before I answer that question, please allow me to explain why this question is important, not just to parents with kids, but to all church members. The reason you should care about this question is because you should care about how our church is investing in the next generation. As I wrote in the previous blog, all it takes is one neglected generation for the gospel to cease. A church which heavily invests in its children's ministry is a church that is serious about growing and investing in the next generation. So, all church members should invest in children's ministry. Let me start at the beginning.
As I began the process with your pastor's search team, I asked many questions trying to discern the Lord's will like, "what are some areas of concern at FBCF?" Children's ministry was one of those areas of concern. The church had two children's programs and simply not enough volunteers to maintain both programs well. It became very apparent early on that many volunteers were past the point of burn out. Like many other areas in our church, we were trying to do too many things with too few people. As a general philosophy, I believe that it is better to do a few things with excellence than many things without excellence. We needed to consolidate our time and energy into one ministry in the children's department.
Our children's director and I brainstormed what to do for many months. Rather than choosing to go all in on one of the two existing children's ministries we already had, Tavie and I were feeling the need to begin something new. But what? As we brainstormed, we wanted to develop a program that meet the spiritual needs of young families today. We identified 3 essential elements of a good children's program.
First, is teaching the gospel. A good children's ministry is focused on teaching children about saving faith in Jesus. If we don't get this right, then everything else we do would not matter. The next two elements flow directly from the first. Second, we wanted to incorporate Scripture memory. To accomplish the teaching of the gospel we want to teach our kids to hide God's Word in their hearts. Third, we had a desire to emphasize the parents' role in teaching their children the gospel at home. The church is to come along side of the parents, not replace them. We knew we had to address this issue. Deuteronomy 6 tells us that parents are the main teachers of the children. For years Satan has worked to fracture the family. We wanted to design a ministry that included parents so that the church can help train parents to lead their children. We did not want a drop off ministry. After much prayer, we gathered the leads of the children's ministry for a meeting and explained the challenge of having two children's programs and what solution we wanted to offer for it. From there the Praise Factory was conceived.
With these three elements as the foundation, we built a VBS rotating style children's ministry called "Praise Factory." We borrowed the style of the most effective (and there really is not a close second) Southern Baptist children's program there is. VBS is a rotating, fast-moving, station driven approach, where kids get to move through different activities throughout the duration of the program. During Praise Factory, children eat dinner and then rotate through 3 stations: Scripture memory games, praise and worship, and Bible drama. We launched the first Praise Factory on Sunday September 12, 2021. Our prayer is that, by God's grace and for His glory, we will see much gospel fruit!