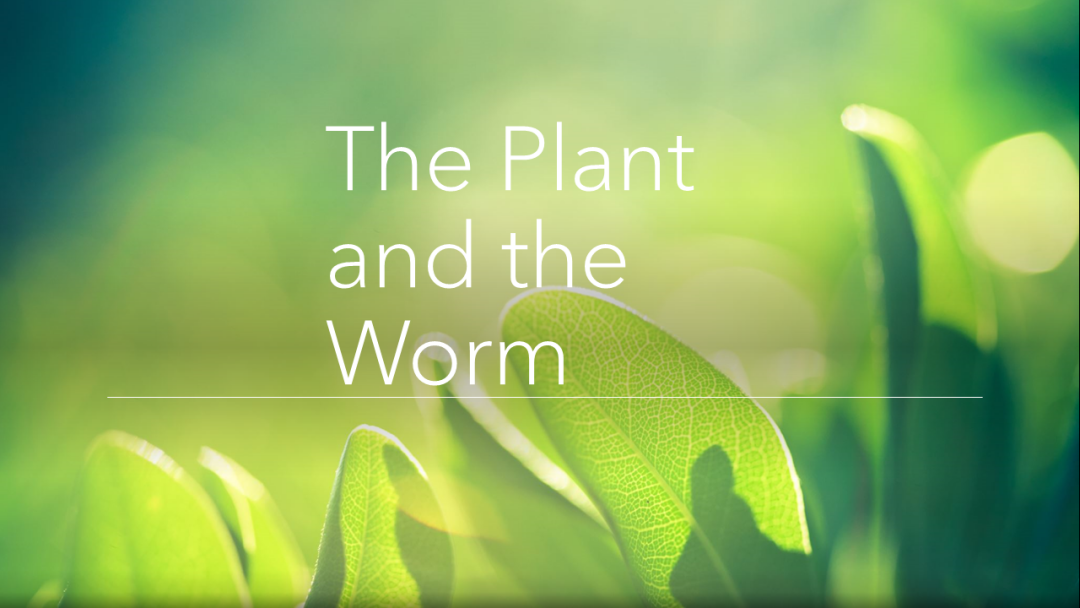 "The Plant and The Worm"
"Now the LORD God appointed a plant and made it come up over Jonah"- Jonah 4:6
Why did God appoint a plant for Jonah when Jonah had already made a booth for shelter? Here we see an example of self-preservation rather than waiting on the provision of God. God our Father is eager to provide for His children and did so for Jonah despite his coldness towards God at the moment. What was so insufficient about Jonah's booth? Both it and the plant provided shade. The answer is that the plant was provision from God. God's provisions during a time of distress (in the form of a scorching east wind) are far more valuable. They are always timely and designed for our good.
They are also fitting providences. Shade is what Jonah needed and shade Jonah received. One commentator said,
"The sea is opened when Israel is hemmed in on every side. The manna comes down when they have no bread and the water flows from the rock when are ready to die with thirst"
God wishes His people to wait for His provision and to sit in the all-sufficient shade of His fatherly providence. O Christian, wait on the Lord's provision for you. God will, in due season, provide all you need. Trust in your Father's help.
But when dawn came up the next day, God appointed a worm that attacked the plant, so that it withered. Jonah 4:7
Now what shall we do brothers? Shall we praise God only when He provides? Should we not also praise God when He takes away? The plant, as well as the worm, comes from our all-knowing, gracious, merciful Father. The Lord who appointed salvation in the form of a fish and a plant for Jonah also appointed the worm and the heat. Is God good in one and not the other? Has His character changed? Good fathers give for the same reason they withhold - for the child's good. All of God's appointments are designed to shape us into the image of His Son. We should embrace the shade and the heat. One may seem more comfortable than the other, but both will yield a crown of righteousness.