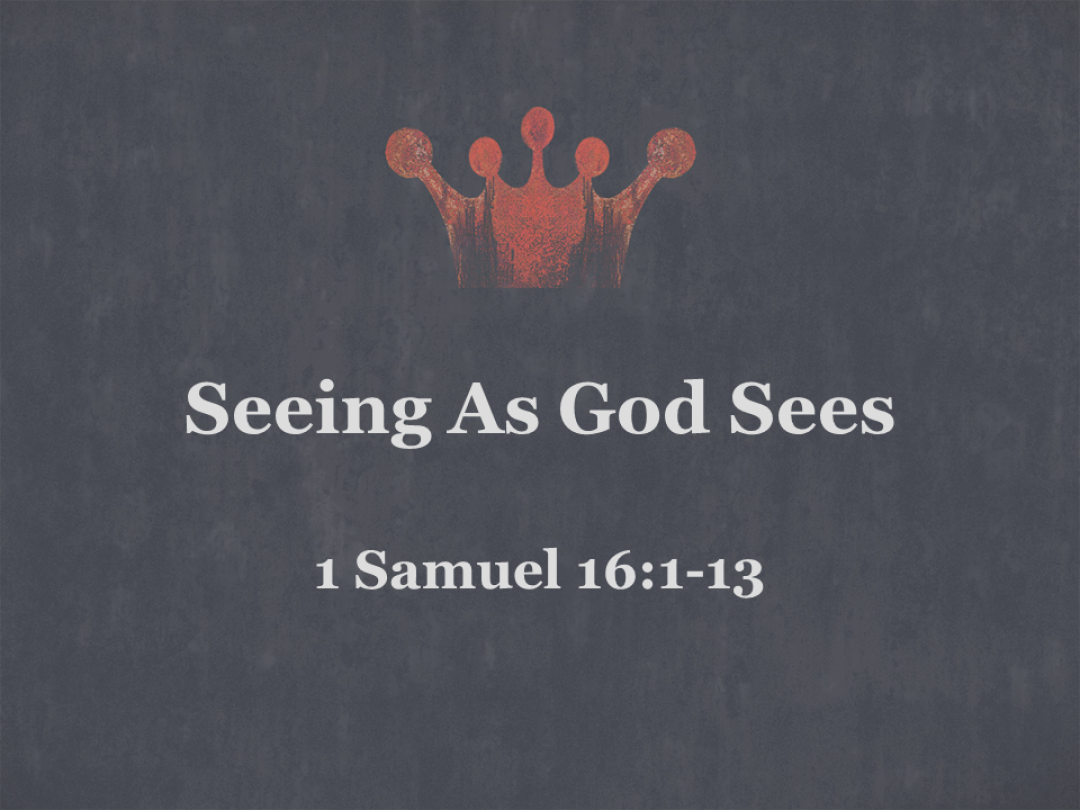 "But the LORD said to Samuel, "Do not look on his appearance or on the height of his stature, because I have rejected him. For the LORD sees not as man sees: man looks on the outward appearance, but the LORD looks on the heart" (1 Samuel 16:13-14).
Yesterday for our worship service we focused on the verses above. Without God telling us this amazing truth we would not know how man sees the world or how God sees the world. God had to inform Samuel of these two truths, and I am so glad He did. Only God has the ability to see into our soul and discern motives, enlighten us our sin, and correct us with His Word. Some of you enjoyed it so much that you requested these five principles to be posted online. Well, here they are, as promised. Enjoy!
Application:
We cannot discover who we are through some introspective quest or from the world. We must let the Bible tell us who we are.
We must let our worldview be shaped by Scripture.
We must train ourselves to be mindful of our motives.
We must be mindful of our fallen nature when making decisions and intentionally seeking Godly counsel with much prayer.
To please the Lord (without faith it is impossible to please God Heb. 11:6) we must change from the inside out.