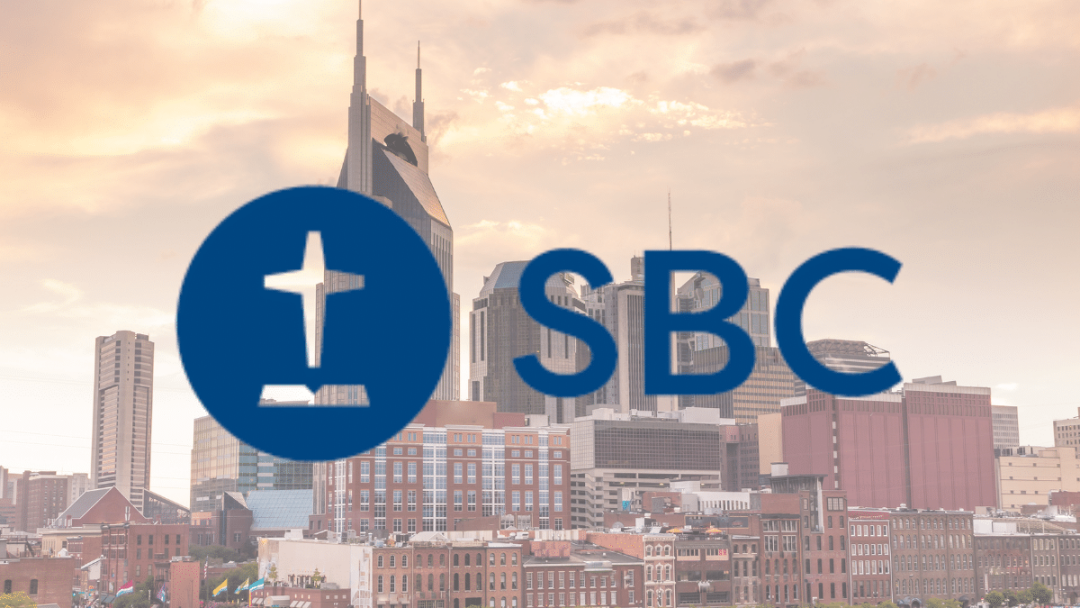 Why I was encouraged:
The Attendance: The attendance was breath taking. Our 2021 SBC Annual Meeting had a final messenger count of 15,726. The total was 21,441 people at the music city center. You could barely walk. Especially if you were pushing a stroller like I was. This means that people really care about the future of our great convention. We are still the largest protestant denomination in the U.S.
Our Common Cooperation: Vision 2025 is fantastic. A statement recently released from the SBC Executive Committee read, "We are a big family from all over the United States and beyond. We share a common general belief around the Baptist Faith and Message 2000 and a common conviction and cooperation to advance the Gospel to the entire world. This is our vision!" Vision 2025 has the following goals:
To send 500 more missionaries oversees
Adding 5,000 more congregations across North America
To Call out the Called
To reverse the decline in children and teenage baptisms under 18
To increase giving to the Cooperative Program
To prayerfully endeavor to eliminate all incidences of sexual abuse and racial discrimination among our churches
Our Seminaries: Our seminaries are rock solid. As I listened to each of the 6 presidents give their report, I found myself praising God for the faithfulness of these men. They reported with grace, maturity and conviction. In a recent statement all 6, speaking out of their theological responsibility to lead wrote a joint statement saying, "while condemning "racism in any form," the seminaries agree that "affirmation of Critical Race Theory, Intersectionality and any version of Critical Theory is incompatible with the Baptist Faith & Message." This statement of course does not mean that CRT isn't taught in our seminaries. Its concepts are taught to the current students so that they can biblically converse with people. But CRT is by no means endorsed. This encouraged me greatly.
Gospel Success: I was so pleased to hear that Southern Baptists were experiencing gospel success among different people groups in America. I will quote the 2021 report. "Since 1990, ethnic and racially diverse congregations have increased by 18.4% going from 3.9% to 22.3%. To date, 22.3% of Southern Baptist Churches are ethnically and racially diverse, creating the most diversity that the Southern Baptist Convention has experienced in its 175-year history."
Why I was discouraged:
Our lack of theological precision: What makes us so great is also what creates challenges. The good news as stated above is that we are still the largest body of cooperating churches in the U.S. However, our size makes us theologically vulnerable if we let it. It is hard for 15,726 people to completely agree on ice cream flavors, much less theology. The culture is quickly sliding away from biblical truth and Baptists better be prepared for such an anti-Christian shift with theological precision. This is why Southern Baptists have adopted the BF&M 2000. This document prevents us from taking liberal stances on current cultural issues. This document should also prevent us from taking moderate positions on issues. We should not be afraid of discussing second tier issues because we are a gathering of Southern Baptists who, yes, should emphasize first tier issues, but should also, together, affirm second tier issues. My prayer is that we would continue to stand firm on our statements of faith with theologically precise language that leaves the reader with no doubt as to who we are and what we stand for. Lack of clarity always causes slow erosion. I am looking forward to next year. Anaheim, CA here we come!