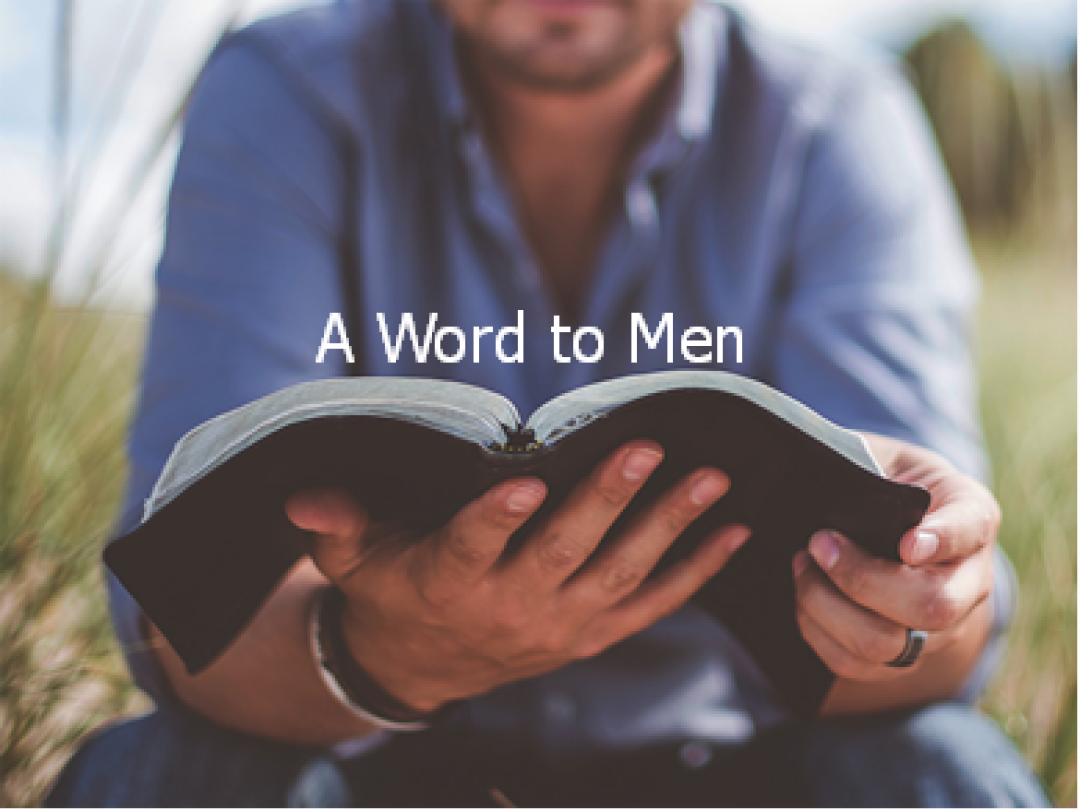 "A Word to Men"
"Keep a close watch on yourself and on the teaching. Continue in this. For by doing these things you will save both yourself and those who hear you." - 1 Timothy 4:16
I have had the privilege of preaching through 1 Timothy for several months now and I want to share with you three priorities that Paul gives to young Timothy and use them as principles to help Christian men. We see in the verse quoted above that Paul commands Timothy to watch himself and watch his teaching in that order. We also know from 1 Timothy 3:4-5 that a man must "manage his own household well" if he is to care for God's Church. What is becoming clear is that Paul is giving Timothy the top three priorities for faithful pastoral ministry.
Priority One: Care for your own soul
Priority Two: Care for your family
Priority Three: Care for God's Church
If Timothy was going to be faithful, then he must prioritize these three things in this order. Many pastors have ruined themselves, their family, and the church they serve in because they get these three things out of order. Some pastors care for God's church to the neglect of their family and their own soul. They win with church members but lose with their own wife and children.
These priorities that Paul gives to Timothy for faithful ministry can also be used as principles for every man. Men, my word to you is to prioritize these things in this order to be faithful to God. Do not neglect your own soul. Read God's Word and pray daily. Do not neglect your family. Care for the souls of those closest to you. Finally, care for God's Church. Being a faithful Christian man means doing these three things in this order. May God bless you men to be faithful!