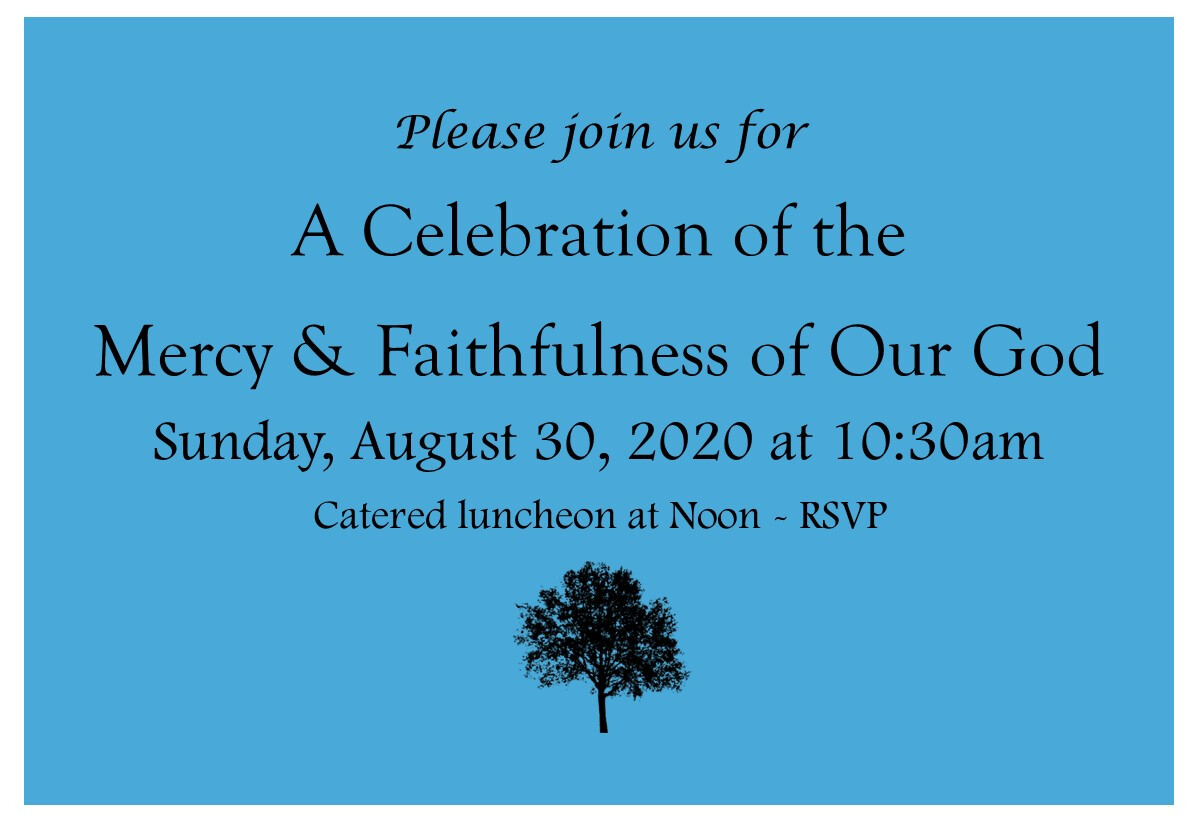 August 30, 2020 10:30am
Contact:
Please join us for
A Celebration of the Mercy & Faithfulness of Our God
Sunday, August 30, 2020 at 10:30am
Let us worship God together in thanksgiving as we celebrate:
*His blessing of the 67th anniversary of First Baptist Church Fairborn
* His provision in paying off the renovation debt
*His call of Matt Williams as our Pastor
Circumstances have delayed truly welcoming our new Pastor and his family. During the luncheon we will have a "Blessing Tree." If you wish, you may bring a gift card to place on this tree to welcome the Williams family and to honor God's faithfulness in bringing them to our church.
Please RSVP for the luncheon HERE or call the church office at (937) 878-8629 by August 23.