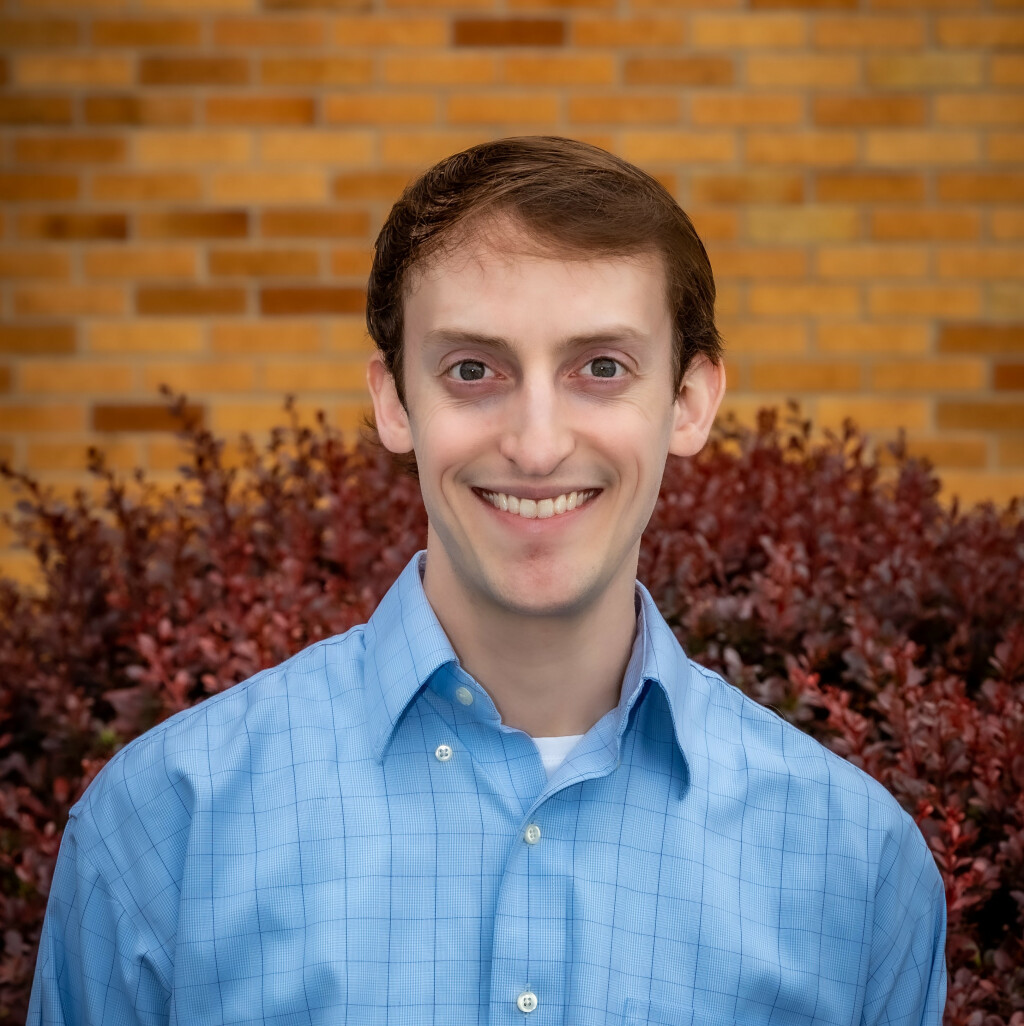 Daniel Young
Minister of Worship
Office: (937) 878-8629
I was born in Frederick, Maryland, two days before Thanksgiving 1985. From birth my parents raised me to love and serve the Lord. At the age of four I realized I was a sinner and deserved hell. So one day as I was riding home in the car with my mom, I prayed and asked Christ to forgive my sins. I received Him as my Savior and Lord, and from that point I began to follow Him. By the age of six I was interested in being baptized. I remember the pastor from our church coming over to our house. He asked me about my understanding of salvation and why I wanted to be baptized. I told him I was a sinner and had already asked Christ to enter my heart and to wash away my sin. I made a decision to receive Him, and I wanted to be baptized to let everyone know about my decision. I satisfied all the pastor's questions, so he baptized me.
Over time I matured in every way – spiritually, mentally, emotionally, and physically. When I got to college, I had a professor who challenged many beliefs that I held growing up. The professor debated some topic every week, and he supported his position by using examples from Scripture that I didn't recognize. I was embarrassed to say I believed the Bible, but I didn't know the examples my professor was using half of the time. So I decided the only thing to do was to read the Bible from cover to cover, and I found that the Word of Life really does have life-giving power. Through reading the Bible, I came to relate personally to Jesus Christ through the Spirit who sustains the joyfulness of my spirit every day. Now I can attest through my own experience, the Bible is relevant in my life.
Just as a person becomes more like the friends he hangs around with, I am becoming more like Christ as I read the Holy Bible. As I engage with eternal truth, I tend to count the temporary treasures in this world as inconsequential. Romans 12:2 reminds me, "Do not be conformed to this world, but be transformed by the renewal of your mind."

Since 2013 I have served on staff at First Baptist Church of Fairborn, Ohio. I married my beautiful wife Nikki in 2017. We have two beautiful girls, Hope and Zoe.