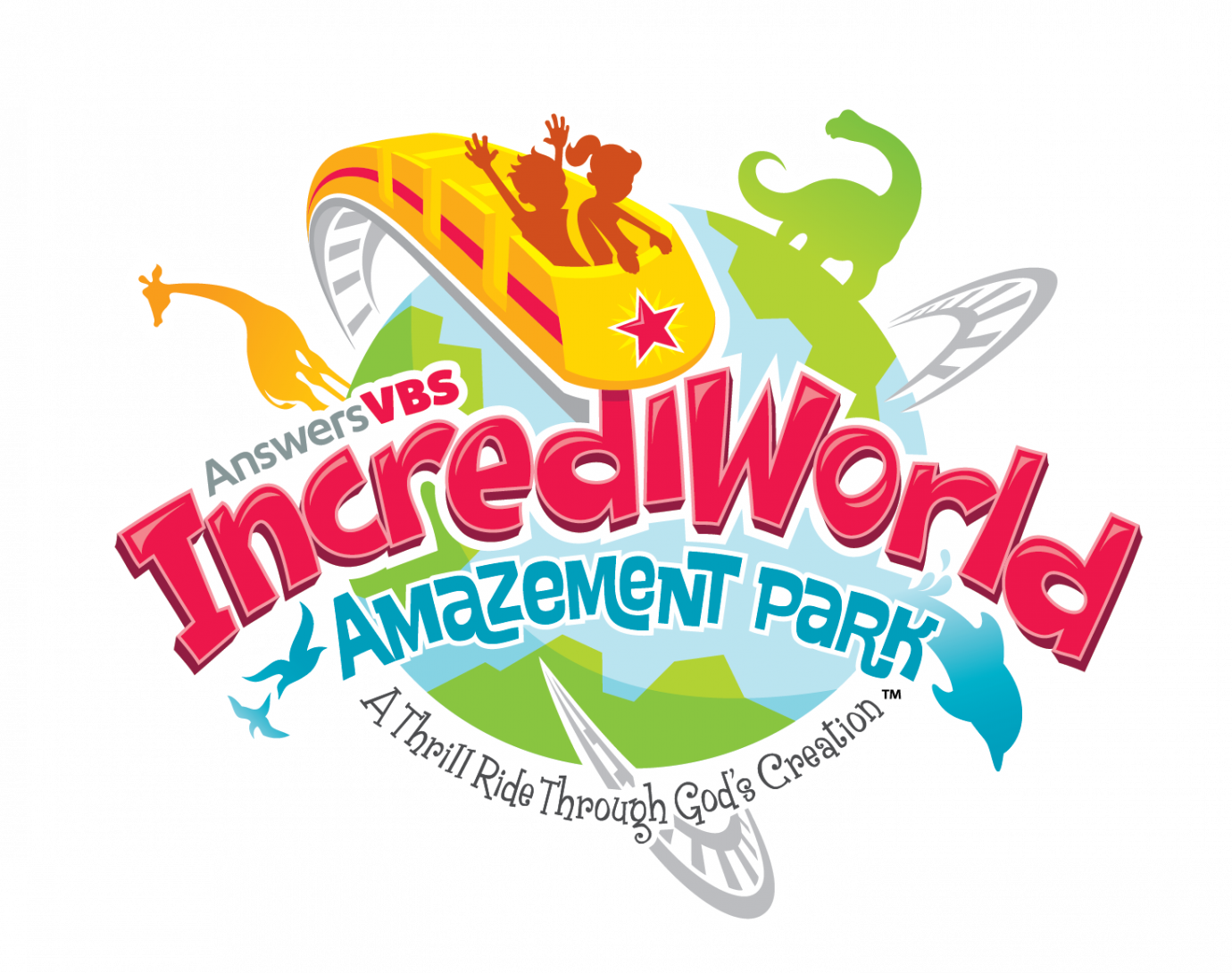 July 13, 2020 12:00am
Contact: Brittney Oliver
Tavie and I are excited to present to you a virtual VBS: IncrediWorld Amazement Park, which will occur July 13th-17th! This is an at-home VBS that you can do with your kids, and all the materials will be provided for you! There will be a Bible lesson, crafts, games, music, snacks, and fun science experiments every day!
"Kids will come face-to-face with God's incredible world of wonders as they go wild learning that:
we always start with the Bible because it is always true!
• God created everything in just six literal days!
• dinosaurs lived at the same time as people!
• science supports the Bible's claims!
• God is the Creator who masterfully designed every animal!" (From Answers in Genesis)
All materials (such as videos, craft supplies, lesson plans, etc.) will be provided for you, along with instructions for each day! Additionally, we will be sending daily emails with an overview of the day's lesson and activities!
Register here! The registration deadline is Friday, July 3rd at 5 PM. Once you register for this event, we will reach out with available pickup times for materials. All materials will be picked up at the church.
Please let me (Brittney Oliver) or Tavie Holliday know if you have any questions. Once you register for IncrediWorld Amazement Park, you will receive additional details via email - this will be our primary communication with you about all things VBS!
We can't wait to have you join us for this year's VBS - it's going to be incredible!
-Brittney and Tavie